Dr. Laura Gengelbach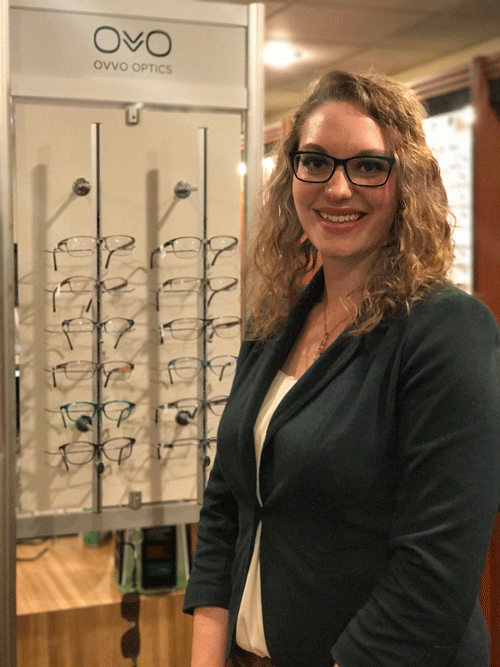 Dr. Laura Gengelbach, O.D. treats patients of all ages. She believes it is important to use her talents to help others in need. She has had extensive training in both medical and refractive conditions of the eye. She is able to provide many services above and beyond a typical eye checkup. Dr. Laura provides contact lens fittings, diabetic and glaucoma exams, urgent eye care exams, and can perform pre and post- operative eye care. Dr. Laura practices optometry with competency, integrity and compassion. She is always striving not only to fulfill the ocular needs of her patients, but also to make each patient feel personally welcomed, and concerns are heard and addressed.
Dr. Laura Gengelbach, O.D. received her Doctor of Optometry degree from the Illinois College of Optometry in 2010. She received her undergraduate degree from Iowa State University in 2006. She is active in our community and has embarked on several philanthropic endeavors, including volunteering her expertise giving vision screenings at the Special Olympics, as well as volunteering at the Project Homeless Connect KC. She has also spent time travelling with the organization VOSH to provide free eye exams and glasses to underprivileged people in Honduras. When out of the office, she enjoys singing, playing softball, travelling, and volunteering with the high school church ministry.