A Divine Run for SIDS Support and Research
SIDS, or Sudden Infant Death Syndrome, is the leading cause of death in infants 1 month to 12 months of age. In the United States, 1/1500 infants die from SIDS. Most SIDS deaths occur in infants, 2 to 4 months of age. In the Kansas City area, each year 30-35 families lose an infant to SIDS. Medical science does not have an explanation for why SIDS occurs.
Typically, the first sign of SIDS is when a parent checks on their supposedly sleeping infant and finds their child has died. This tragic event often results in parents blaming themselves and often other innocent people. They feel sadness and remorse as they contemplate the hopes and dreams and aspirations they had for their child. Family relationships may be strained, as individuals try to manage their grief and may adopt different coping strategies. Their lives and those around them are changed. Preventive measures, such as placing children to sleep on their back, using a firm mattress, and not smoking around infants decreases the risk of SIDS, but has not eliminated the risk of an infant dying from SIDS.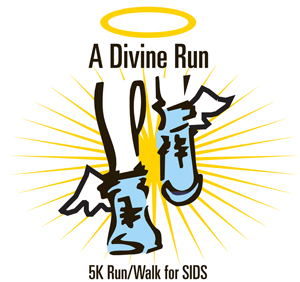 Dr. Thompson helped his good friends, Dr. Kathy MacNaughton Hance and Dr, Kirk Hance to organize A Divine Run for SIDS to honor the memory of their son Devon Hance who died in December 2005, and for all of the other infants who have died from SIDS. The 5K run/walk is held in July every other year at the Kansas Motor Speedway in Kansas City, Kansas. The proceeds from the event help support SIDS Resources. SIDS Resources helps promote community understanding of SIDS and healthy and safe infant care practices, and provides professional support for bereaving families. Visit www.divinerun.com to learn more about the event. To learn more about SIDS visit Sids Resources or the American SIDS Institute